Boundless Island Adventures on Lake Winnipesaukee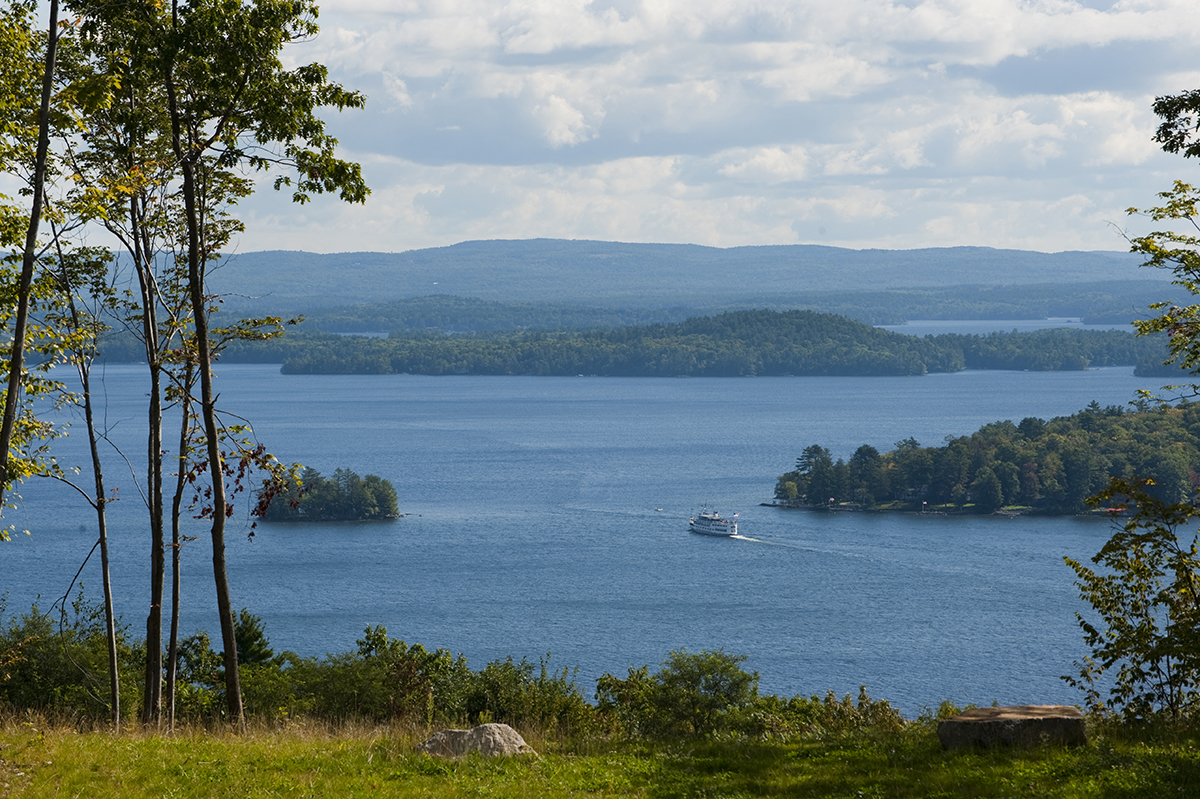 Whether you're new to the area or have been coming to the lake since you were a kid, there is always something new to discover around Lake Winnipesaukee.  And what better way to explore than experiencing one of Winnipesaukee's very own islands?  The 258 islands that dot the lake come in all shapes and sizes.  They're ripe with adventure and yours for the picking!  Let's jump right in!
Three Mile Island
If you're looking for some family-friendly fun, look no further than Three Mile Island Camp.  Situated on Three Mile Island in Laconia, this is a great place to relax, unwind, and enjoy the natural splendor of Lake Winnipesaukee. The camp is operated on a volunteer basis with family-oriented values. Three hearty meals are provided daily and generations of families have come down to spend their summers at this first-rate camp.  So if you're looking for a place to swim, kayak, hike, sail, or just kick back and relax, you definitely need to check out Three Mile Island Camp!  Visit their website for more information.
Stonedam Island
Stonedam Island is the perfect place to go if you're looking to get up close with nature.  This peaceful and serene island is owned by the Lakes Region Conservation Trust and features a 112-acre wildlife preserve. It's the perfect place to take an afternoon hike!  Whether you're looking for a place to hike with family and friends or just a beautiful place to have a picnic, Stonedam Island is the place to be.  The hiking path is just beyond Sally's Gut and is only accessible by boat, canoe, or kayak.
Bear Island
The second biggest island on the lake, Bear Island, abounds with fun and excitement for all.  With miles and miles of hiking trails and its very own church that holds Sunday morning services, this island is both a visitor destination and a peaceful residential community.  With two full-fledged overnight YMCA camps and the country's only floating post office, there is no better place to enjoy summer adventure than on Bear Island!  There are also rumors of shipwrecks around the area, making it a perfect place to explore if you're into scuba diving and abandoned treasure adventures.  Check out the island's special Bear Cam, where you can get a glimpse of what the lake looks like from the island's point of view!
Gus' Lodge at Cow Island
This restaurant might just be one of the lake's best kept secrets.  Rumor has it that nestled in a quiet corner on Cow's Island is a family-run restaurant that abounds with spectacular food, top-notch service, and family-friendly entertainment.  But hold your horses!  Before you go scrambling to make a reservation at this dream restaurant, make sure you have at least 26 friends and family that you'd like to invite and an appetite for a five-course meal.  You might also need a bit of patience, as the tables at Mama Lucy's (as it's also called) tend to fill up as fast as the powerboats that go thundering by.  Call (603)-253-4440 to make your reservation.
All these wonderful islands are just a boat ride away from the Lakes Region's favorite lakeside community, Meredith Bay!  The Akwa Marina at Meredith Bay is a great place from which to explore one of these islands – or anything else in the area.  Whatever you choose, if you're near the lake, you're bound to have fun.